Apache North Sea ONE: Verification Management System
"IQ Integrity have developed and implemented a complete Verification Management System package for us here at Apache" said Phil Rothnie of Apache North Sea Limited.
"IQ Integrity worked with our Verification Engineers to comprehensively plan the replacement of our legacy action management system and at the same time we developed a range of additional functions which enables Apache to make much greater use of the data we already collect.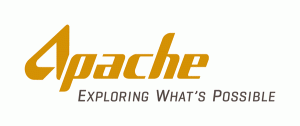 Since 2011 IQ Integrity's ONE has provided Apache's Integrity team with an anomaly management system for the five Forties and two Beryl platforms, their subsea and pipeline infrastructure and, the SAGE terminal at St Fergus.
The Verification module was fully integrated as an extension to the existing system in 2014.
Apache's independent Verifier was also involved in the development and approval process for the module.
Apache's verification engineers provided training to all relevant Apache personnel and, following a similar 20 minute session, our Verifier was using the new module to input the details of their verification surveys to raise actions and to output reports.
Training offshore was done via Microsoft Lync calls which enabled screen sharing and this interactive approach was both timely and constructive. Since one of Apache's core requirements was to have a 'user friendly' system it was very satisfying that all users quickly grasped the principles of the ONE system and found immediate benefits in their work activities.
Because the verification work scope, reports and actions are all integrated into one module, it has become very easy to manage everything in a single system without resorting to spreadsheets. The key benefits of Apache's ONE system are;
Monitoring of suitability of actions raised by the Verifier.
Monitoring of Apache responses by the Verifier.
Monitoring of completion of work scope.
'Query' status allowing by the Verifier to question something without having to raise an additional action.
Trending findings by inclusion of a root problem field.
Monitoring progress of actions or queries to ensure appropriate action / timescale.
Complete Action Tracking management system from initiation to close out.
The module is being further developed to increase the value of the collected data by providing a contribution to Apache's risk picture. This will be in the form of analysis of the data with graphical outputs for;
Degraded SECEs – to understand at a glance which SECEs are degraded (by severity).
Type of issue / degradation – to understand whether there are core issues anywhere (e.g. with procedures, deferrals, planned maintenance etc.).
No of SECE's impacted
Leading/ lagging indicators.
Personal Dashboard on login demonstrating an individuals' Action status and other relevant information.
Apache have also elected to add a performance standard aspect to the module which allows real time updates to performance standards with TA and Tech Safety sign off. The result is that the changes (agreed and proposed) to performance standards can be viewed in 'real time' and Apache have a record of all changes with the associated governance.
The ONE system has been a step change improvement in our Verification and Action Tracking management and is from our viewpoint best in class when compared to other verification software tools.
ONE's Verification module has quietly, simply and very effectively revolutionised the way we at Apache North Sea manage our entire Verification requirement.
No fuss, it just works."
Phil Rothnie
Verification Engineer
Apache North Sea Limited
Aberdeen
September 2016
(Apache North Sea images copyright and used by permission of Apache Corporation)