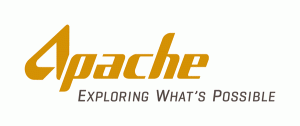 ONE Apache North Sea update January 2013
Apache North Sea Limited implemented IQ Integrity's ONE anomaly management system for their UK North Sea Forties Field platforms in August 2011.
In June 2012, IQ Integrity loaded the Beryl field platforms and the SAGE terminal into Apache North Sea's ONE system, importing the historic anomaly information registers and related documentation and images.
Eighteen months after ONE first went live, the company continues to experience streamlined anomaly management, with enhanced workflow efficiency, higher quality of information and confidence that their anomaly issues are being recorded, tracked and managed effectively.
All Apache North Sea topside pressure containment anomalies are now managed from discovery to closeout in ONE, with full details, transparency and audit information available from a single central source.
Jim Saunderson, Mechanical TA for Apache North Sea said "ONE has changed the way we look at and manage our anomaly's.  The centralised system has many more advantages for our integrity process than was possible with our heritage systems."
"ONE's transparency and action tracking is absolutely total, the quality of information has increased significantly. It has cut about 40% off the administration time and we have an audit trail that makes compliance easier."
Craig Robertson, Director at IQ Integrity said "ONE is a proven and robust off-the-shelf solution which has the flexibility to accommodate specific anomaly workflow and processes. Apache North Sea's ONE system is a fantastic example of our 'integrity spreadsheet replacement' ethos and the benefits that are rapidly achieved.
(Apache North Sea images copyright and used by permission of Apache Corporation)