Reports – Live & Monthly Trends KPi's
ONE has a vast array of standard and enhanced visual reports, dynamically illustrating the anomaly life cycle and critical component information for integrity management functions.
For example:
Anomaly Progression (new/open/closed)
Priority Ranking
Task Allocation Group
Temporary Repairs
Physical Location
Task Progression
Performance Standards
Shutdown Requirement
Corrosion Circuit
Leak Type
Filtering Anomalies & Components
Comprehensive search filters allow user search criteria to focus on particular anomaly elements and zones. Search for components by name, equipment type, anomalies & tasks, with summary one-click report queries for common search criteria.

Component Asset Register
ONE's Component Asset Register is at the core of our integrity management functions, allowing any integrity management requirement to be linked back to a single item or item group, organised in a simple, logical and extensible database architecture: whether your assets are offshore, onshore or subsea.
Every component can hold an infinite number of custom attributes, for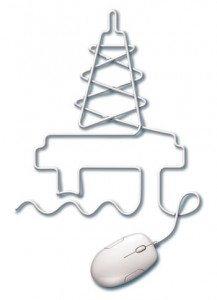 example:
Operating criteria
Material Specifications
Fluid Type
Performance Standard
Wall Thickness, design data & dimensions
CMMS tag
Operating Status
P&ID and ISO drawings, manuals and images
and many more..
From the entire Asset right down to the smallest feature, ONE enables you to record and track every component in an easy to use comprehensive application, designed to accommodate geographically diverse subsea fields and cross-country onshore infrastructure; with full parent/child tree organisational structures.
Components can be assigned GPS information, so you can visualise where they are – anywhere in the world. You can associate components with other components, in the same way they are physically connected in the real world, to assist in the risk analysis process.